Picton complete new Farmfoods letting and Pets at Home lease extension in Swansea.
Despite the uncertainty created by the coronavirus pandemic, Picton have successfully completed transactions with two essential retailers at Parc Tawe Retail Park (North), Swansea, following the recent upsize of Lidl, which opened in November 2019.
Farmfoods completed a new 15 year lease in the unit formerly occupied by Lidl extending to 10,000 sq ft.
Pets at Home occupy a unit of 10,000 sq ft and have agreed to extend the current expiry of their lease by five years to 2027.
Lidl upsized into the former Homebase unit extending to 36,000 sq ft on a new 20 year lease.
Jay Cable, Head of Asset Management at Picton, commented "In a challenging market, we are delighted to have worked with our existing occupiers to satisfy their requirements and to welcome Farmfoods to the park. The demand for space is a testament to how our occupiers are trading and how the park presents to customers following recent modernisation works."
Edgerley Simpson Howe and Fletcher Morgan represent Picton.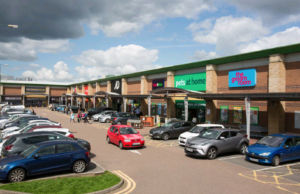 Pictured: Swansea, Parc Tawe (North) Retail Park